Connect to Collect refers to the process of becoming a Member of The MLC. Anyone who is entitled to receive digital audio mechanical royalties in the United States will need to become a Member of The MLC. The MLC is the exclusive administer of the blanket mechanical license for eligible streaming and download services. You can read more about who should become a Member by visiting our Membership page.
The Connect to Collect process is divided into the following two steps:
Step 1: Sign Up as a User for The MLC Portal
During this first step, we'll ask you to share some personal information with us so we can verify your identity. Once we've completed the verification process, we'll ask you to set-up a username and password. You'll use these credentials to log onto The MLC Portal.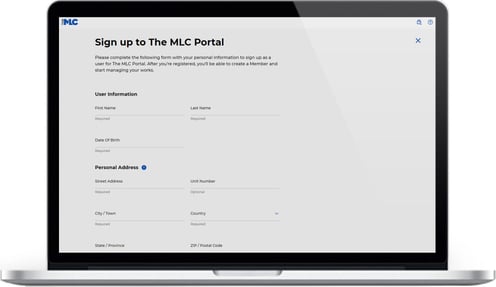 Step 2: Create a Member
During this second step, we'll ask you to create a Member profile. Each Member must be entitled to collect U.S. digital mechanical royalties for at least one musical work currently being distributed in the U.S. market on at least one digital audio service. If you have any questions about this step in the process contact our Support team. We're here to help!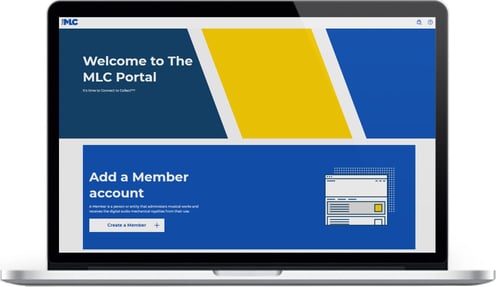 Still have questions? Visit our Resources page or contact our Support Team​