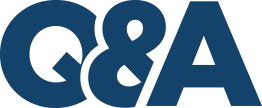 Why did you decide to join The MLC Board?
"Beginning with my involvement in drafting and negotiating passage of the Music Modernization Act, I have been committed to ensuring the creation, development and launch of the MLC is a success.Serving on the board is a way to stay involved in this process and work closely with MLC executives, music publishers and songwriters on this important objective."
What most excites you about building The MLC?
"There has not been a change in how music is licensed in the United States in a generation.Being a part of building this new collective, which updates and modernizes how musical work mechanicals are licensed and is transforming how the industry views ownership data is an honor."
Name a favorite song that has special meaning to you, why it is meaningful to you, and the name(s) of the songwriters who wrote it.
"Yikes, there are so many songs that have meaning to me for different reasons and from different periods of my life!I will say "Thunder Road" by Bruce Springsteen. It reminds me of some really greattimes with my two sisters and my brother growing up. I still have to sing all of the lyrics every time I hear it."
Danielle Aguirre
EVP & General Counsel National Music Publishers' Association
Based in Washington, D.C.
Danielle Malito Aguirre currently serves as Executive Vice President and General Counsel for the National Music Publishers' Association (NMPA). She began serving as General Counsel and Senior Vice President, Business Affairs in 2015. During the four years prior to this position, she served as Senior Vice President for Litigation and Business Affairs. Danielle currently oversees all of NMPA's legal, business and policy objectives.
Previously, as NMPA's Senior Vice President, Aguirre managed all litigation and Copyright Royalty Board proceedings, handled business affairs, including the negotiation of model industry license agreements, and oversaw NMPA's Anti-Piracy Program.
Prior to joining NMPA, Mrs. Aguirre was an attorney at Paul, Weiss, Rifkind, Wharton and Garrison LLP in Washington, DC, where for nine years she litigated cases on behalf of corporate clients in federal and state courts, before arbitration panels and mediators, and in proceedings before federal agencies. She received her JD from the University of Pennsylvania Law School and her BA from Georgetown University, and is a member of both the New York and District of Columbia bars.